Bill & Melinda Gates Foundation
Creating a unified brand
We collaborated on a comprehensive brand refresh—the first update in over 10 years—to empower the world's largest foundation with modern communications tools.
---
Designed from the ground up
Workshops with staff around the world informed a design direction that enables the organization to speak with a unified voice across channels, countries, and cultures.
---
Versatile components with a signature flourish
Reportage-style content, enhanced with primary and secondary color palettes, and typography that supports multiple languages combine to create an editorial feel.
---
A distinctive motion element offers a glimpse of stories before the full picture is revealed. It works as a window for digital and unveiling feature in graphics.
---
Every angle covered
A vast range of modern tools, templates, and touchpoints—both digital and print—is supported by comprehensive, easy-to-follow guidelines.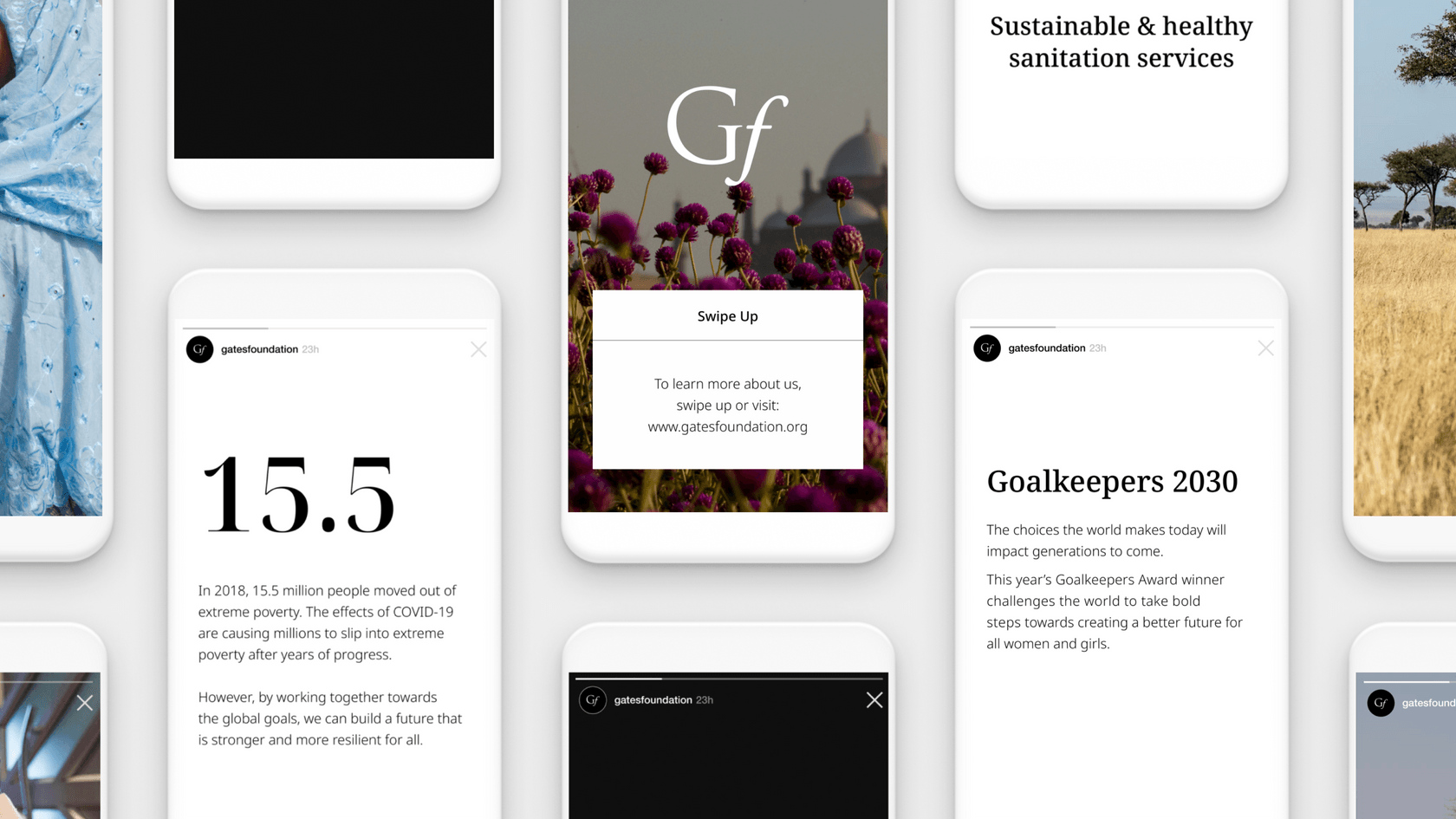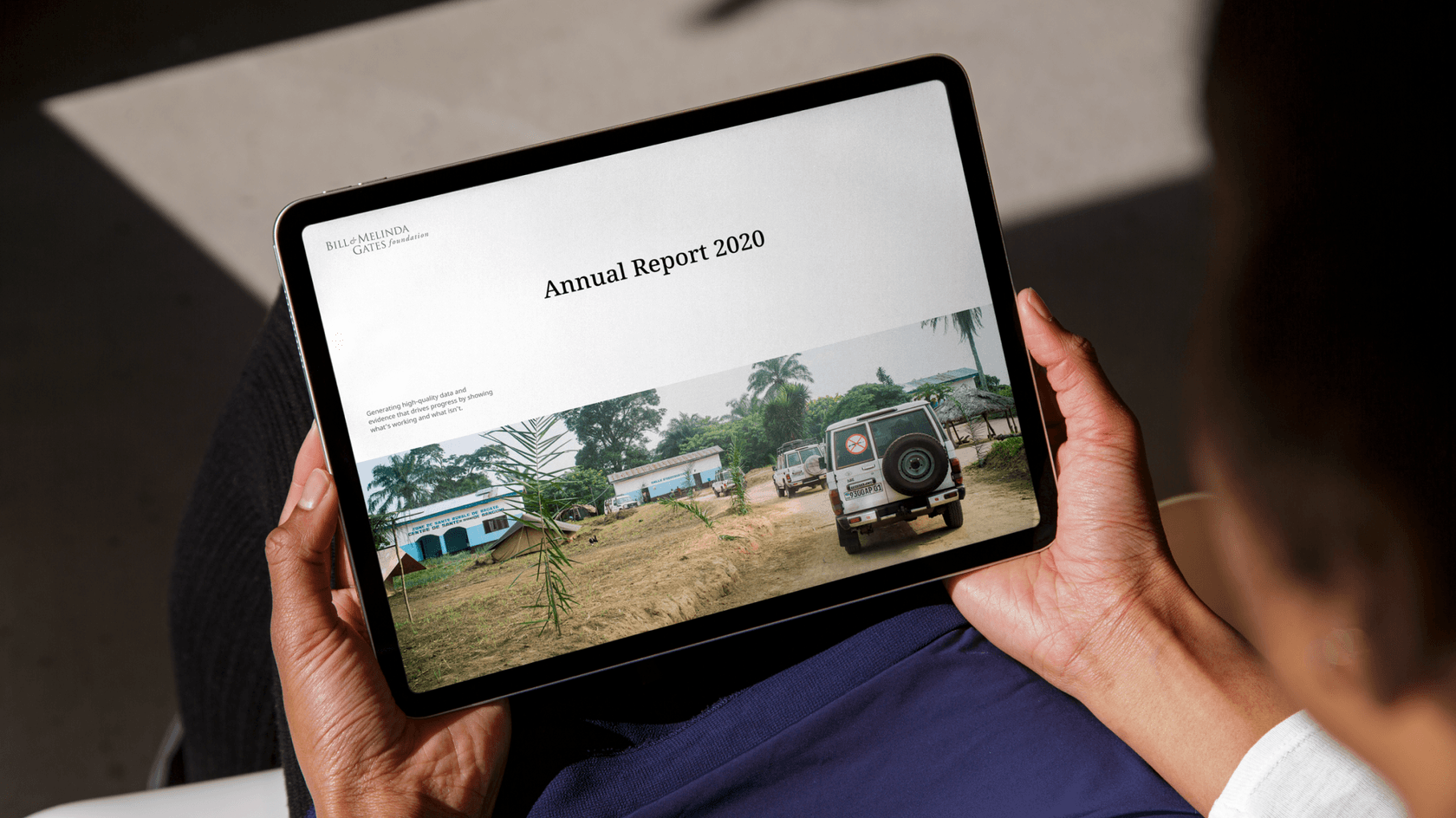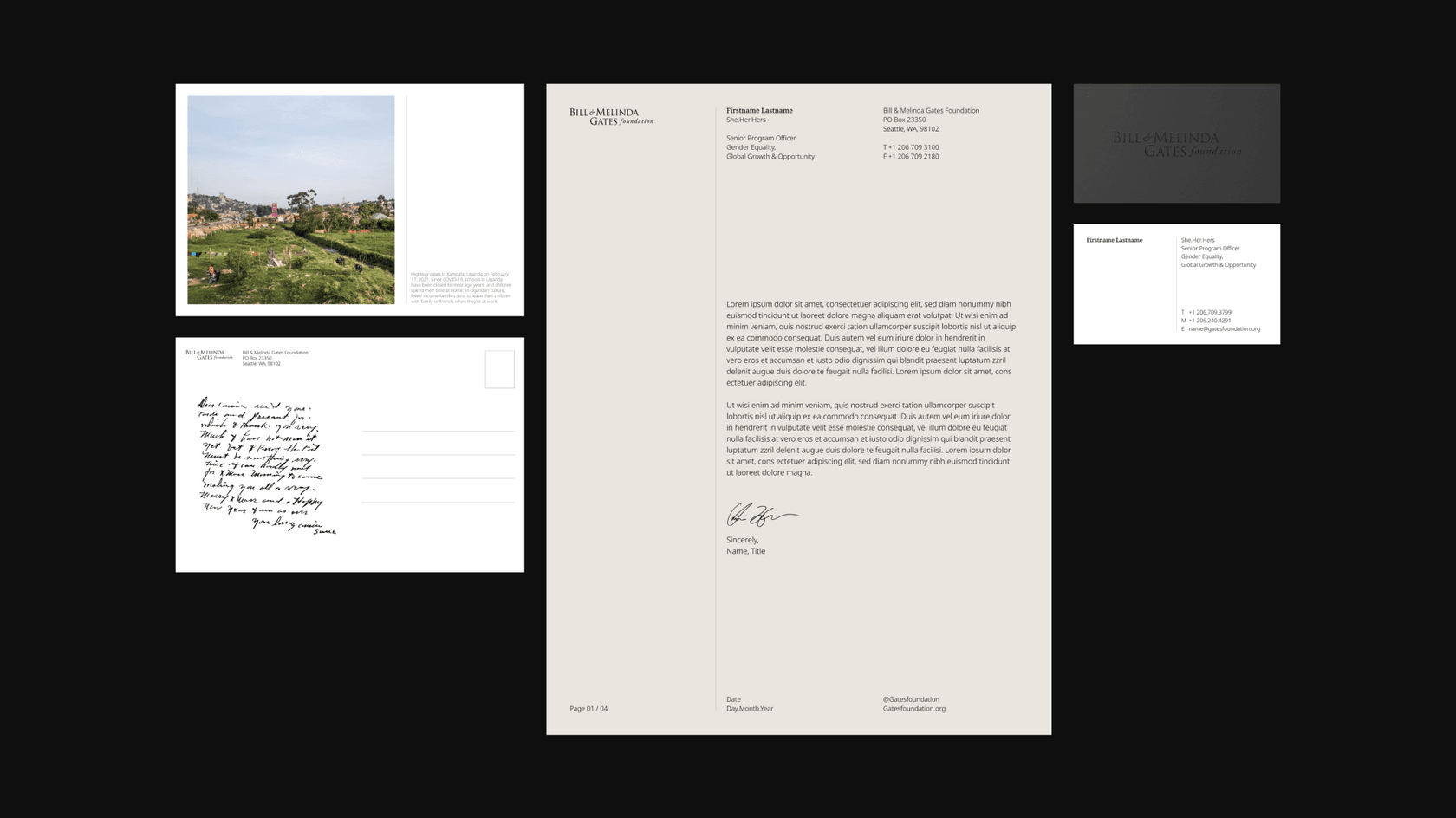 ---
Data visualizations are an essential storytelling tool for the foundation, so our system makes sure they capture attention, reinforce credibility, and demonstrate impact.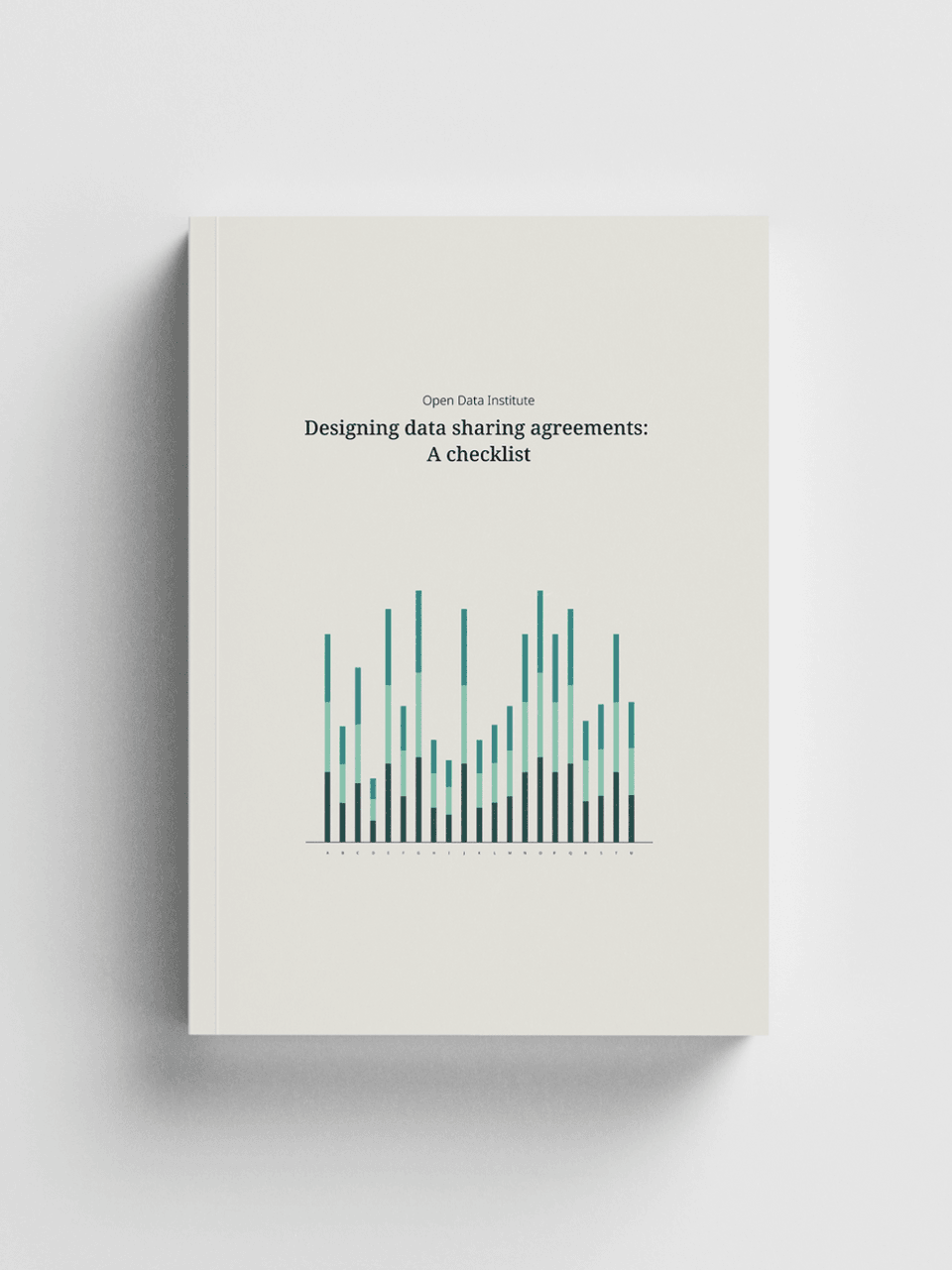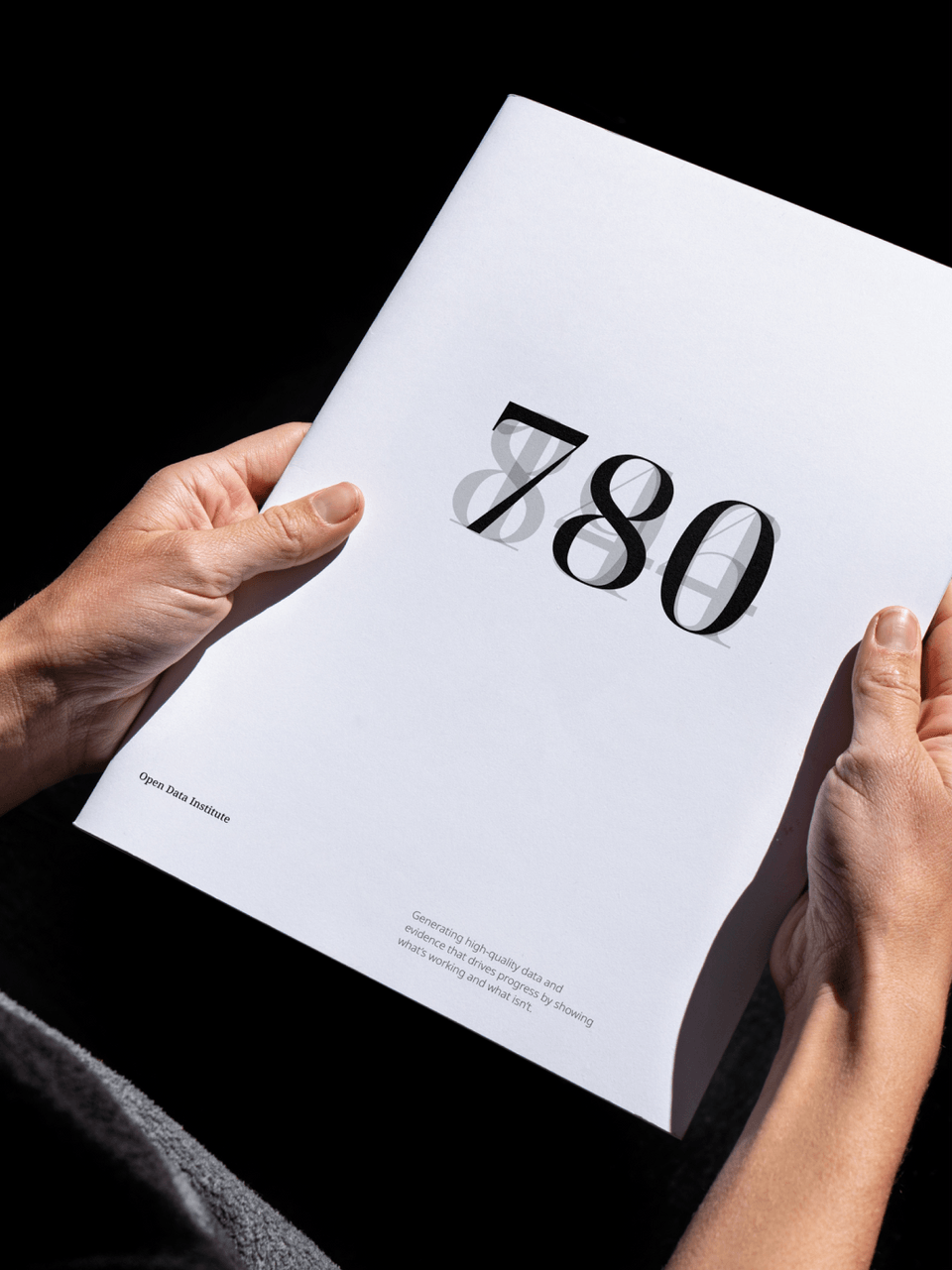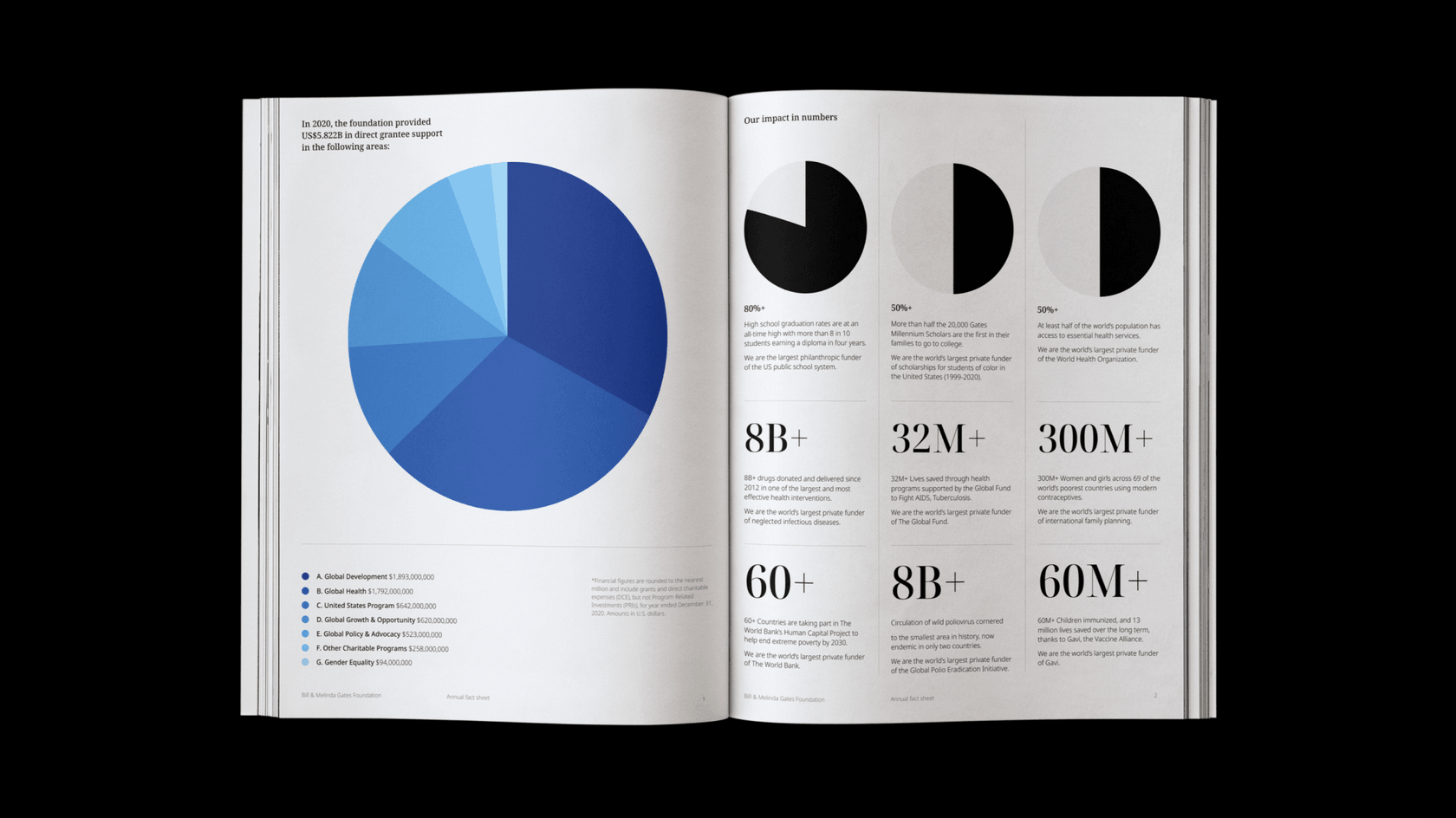 ---
Branded items, Teams backgrounds, logo lock-ups, and other internal assets ensured that the refreshed brand was successfully and enthusiastically adopted.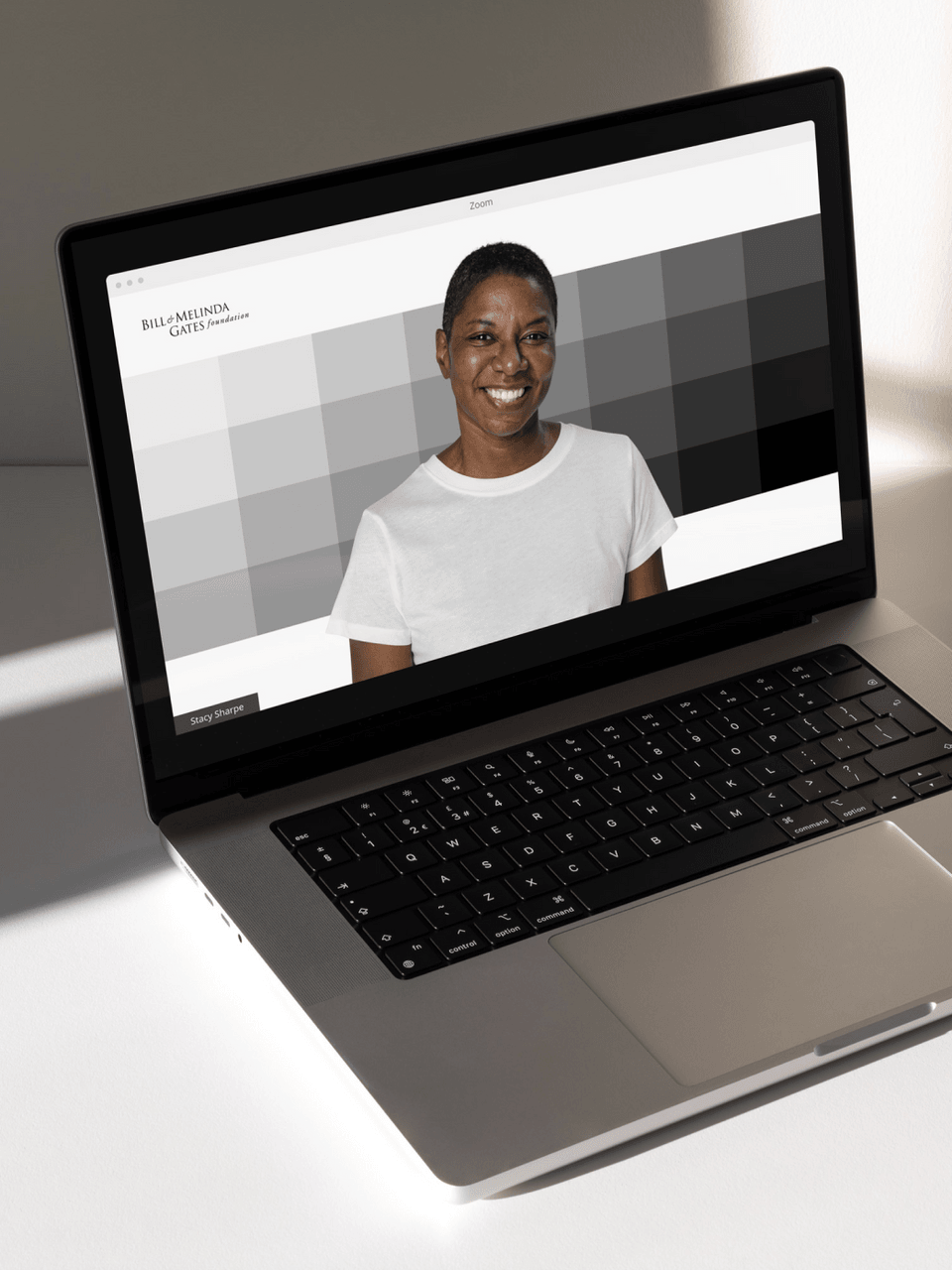 ---
A one-stop-shop for everything brand related
We devised, designed, and developed BrandHub, a central resource for employees and agency partners to review guidelines, and download components and templates.
---
Expertise
Brand strategy / Brand evolution / Research & Insights / Design systems / Motion design / Visual design / Data visualization / Copywriting / Workshops