eBay
Transforming online shopping
We conceived a blueprint for the future buying experience on eBay, built around immersion, personalization, and thoughtful curation.
---
The customers make the product
Using eBay's data and insights, we created an ideation and design framework that enables internal teams to look at the platform and users as one.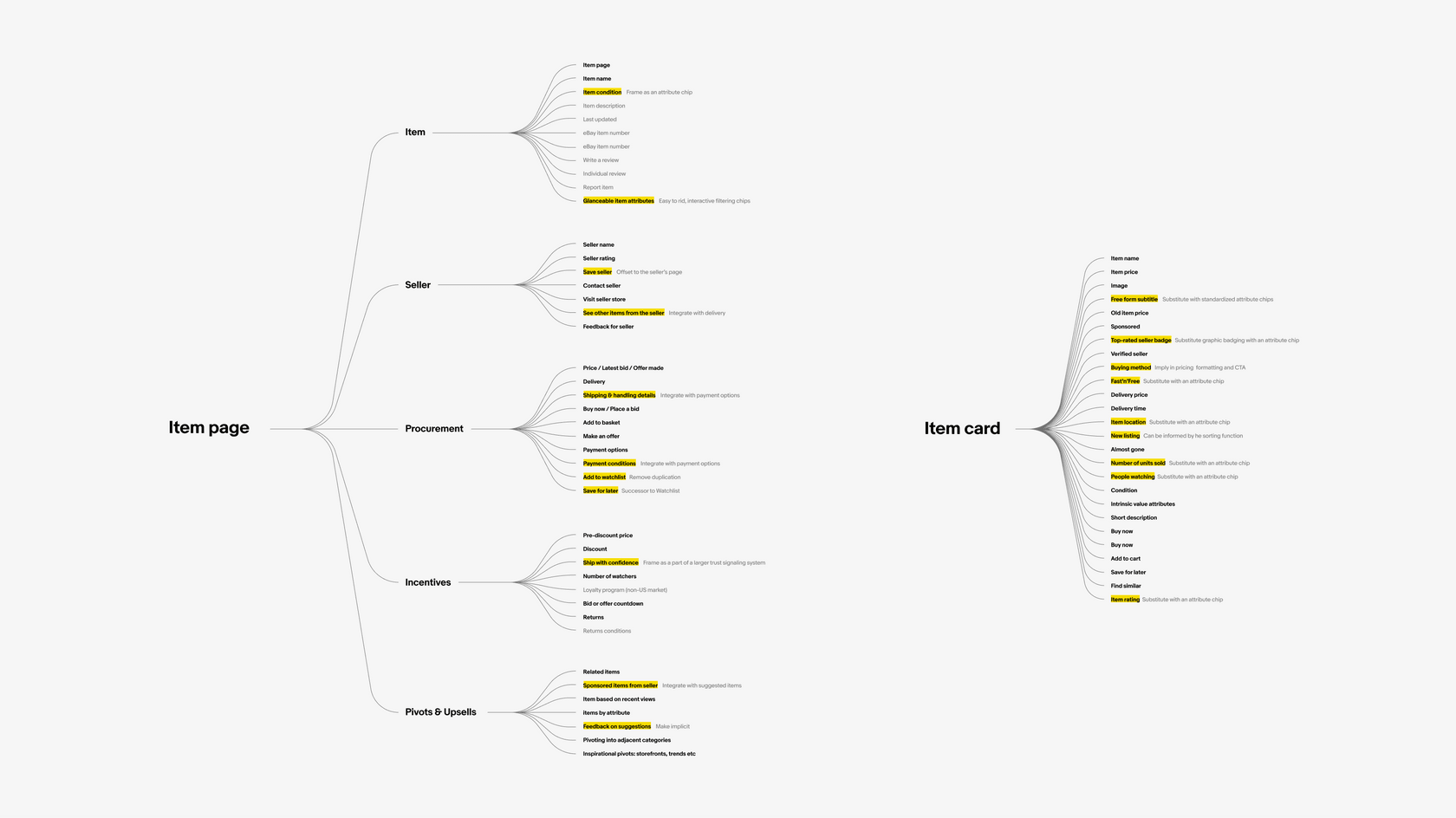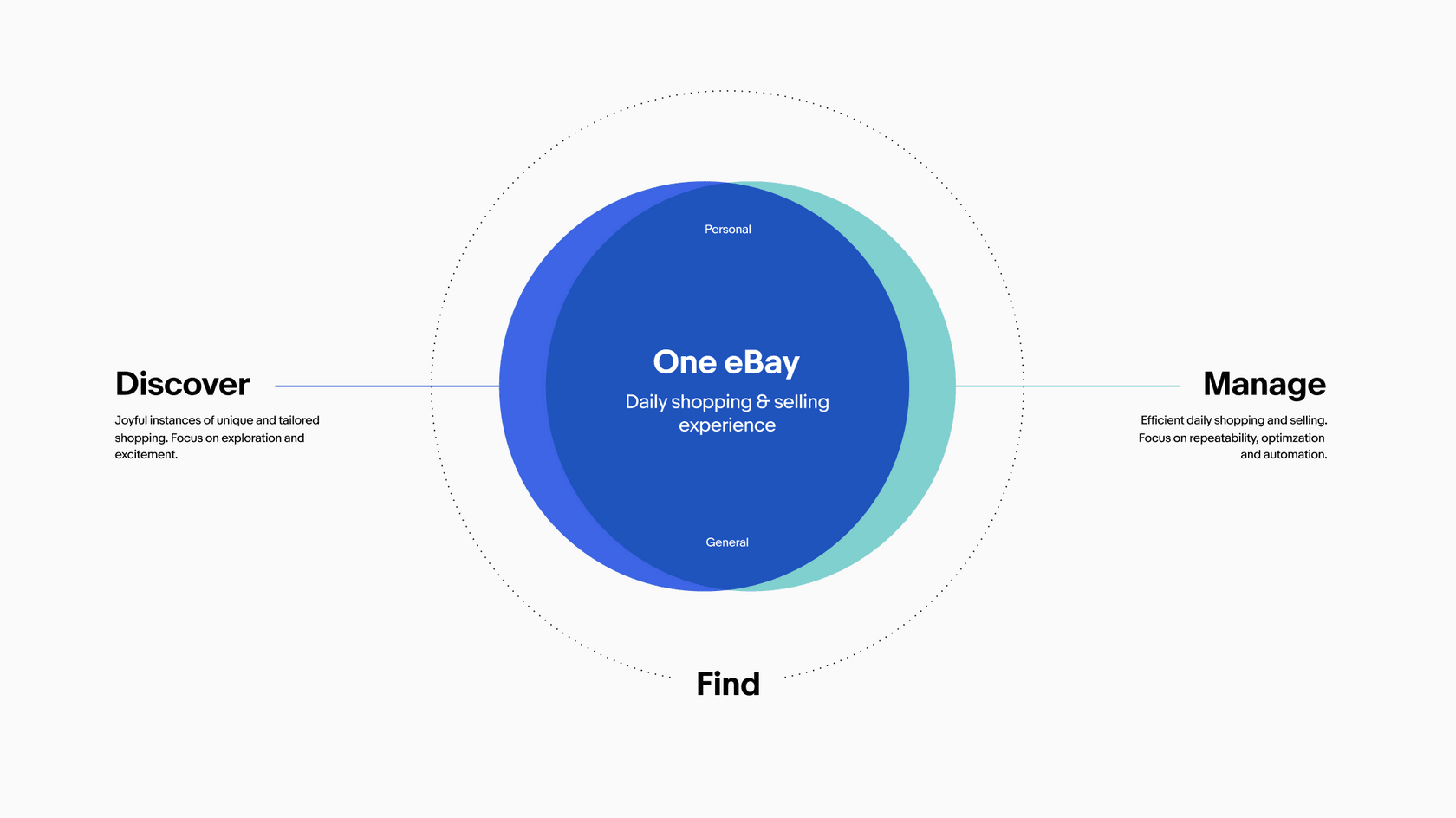 ---
The joy of discovery
A new browsing experience taps into people's natural curiosity, allowing them to express themselves through their shopping style as much as their purchases.
Buyers can interact with products they love more directly and more intimately with immersion and connection emphasized over superficial UI updates.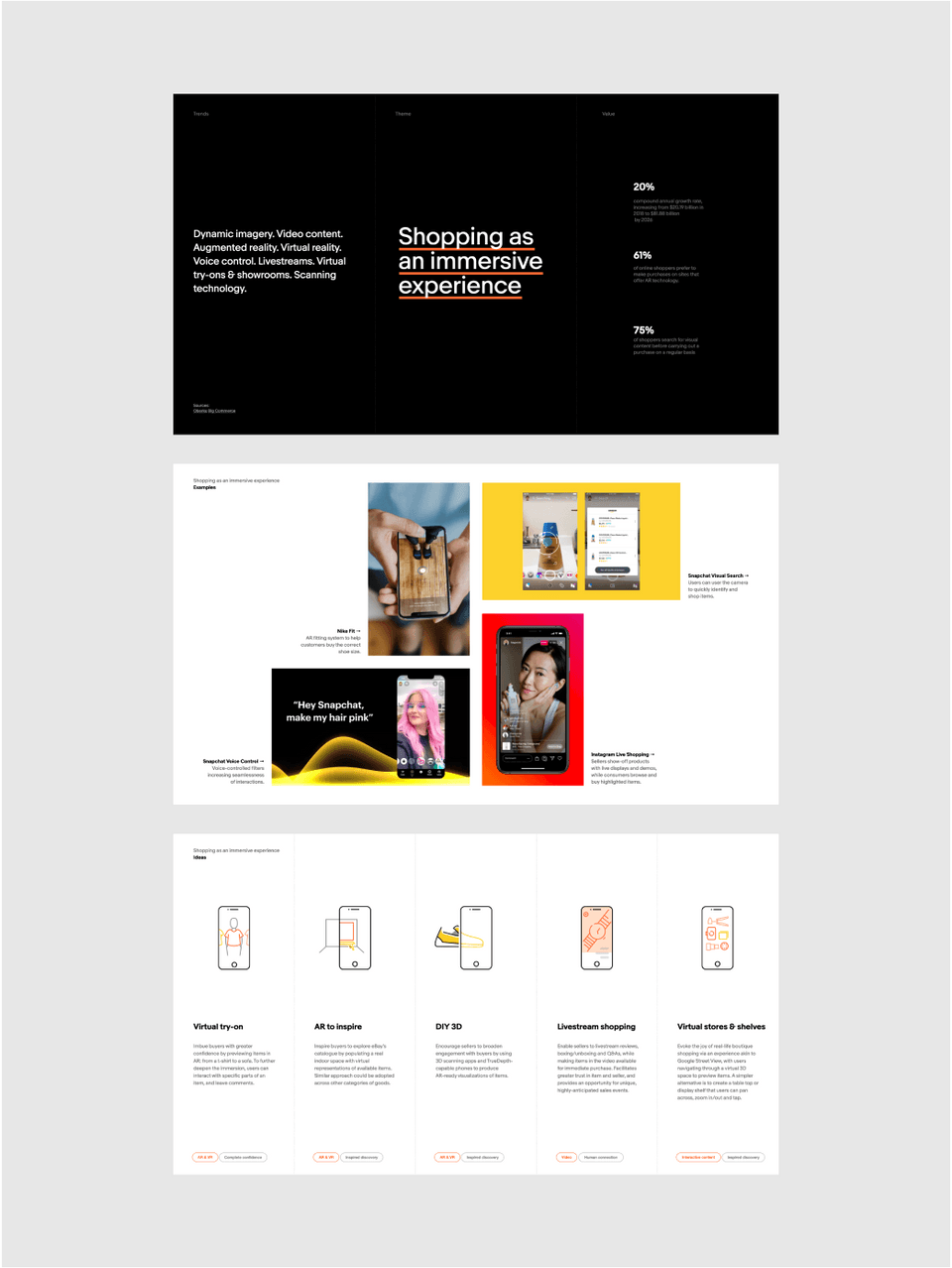 ---
Less search, more curation
Refreshing the organization and presentation of eBay's catalog makes content the principal discovery mechanism, and users adjust searches based on items they come across.
---
Gateway to selling
A streamlined selling process encourages buyers to try their hand as sellers, while their shopping activity is used as a cue for items to put up for sale.
To sustain interest and keep users engaged, we broadened the appeal of selling by strengthening its value to eBay, and elevating it as a fun and rewarding lifestyle choice.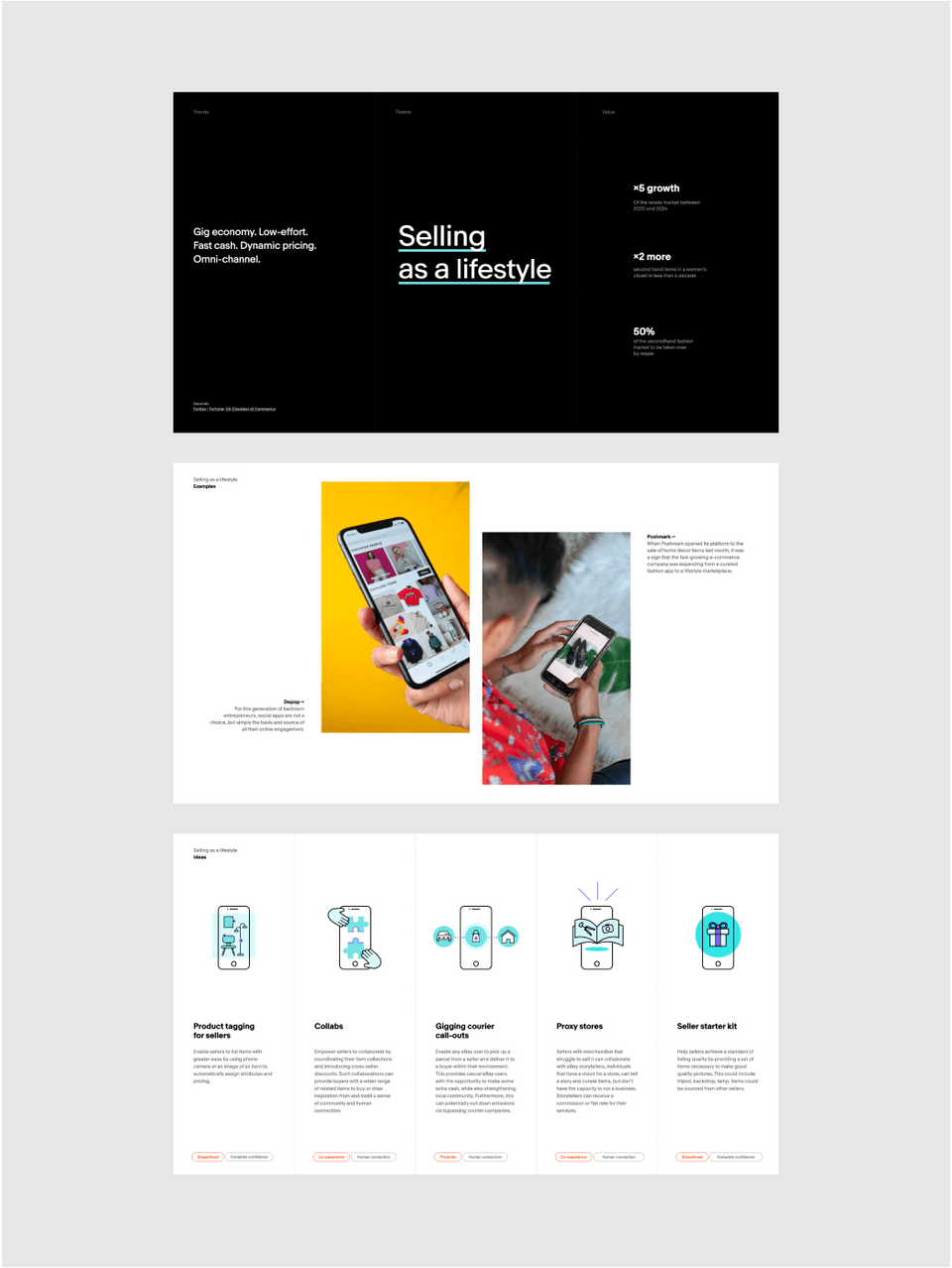 ---
Your profile, your way
Unique and easily managed public profiles are a great way for users to express their personality, highlight their interests, and showcase the items they have for sale.
---
Blueprint for the future
Our work is paving the way toward a new phase in eBay's relationship with the people who make the platform what it is: their customers.
---
Expertise
Product strategy / Trends & Insights / Envisioning / Ideation / UX design / Motion / Prototyping / Presentation