Spotify
Growing a music streaming ecosystem
We partnered with Spotify to develop an innovation process and series of visionary concepts for an ecosystem to connect users' lives, loves, and listening moments.
---
Toward greater ubiquity
We envisioned an ecosystem that takes Spotify from a streaming service to a personalized experience where users discover and enjoy customized content wherever they want.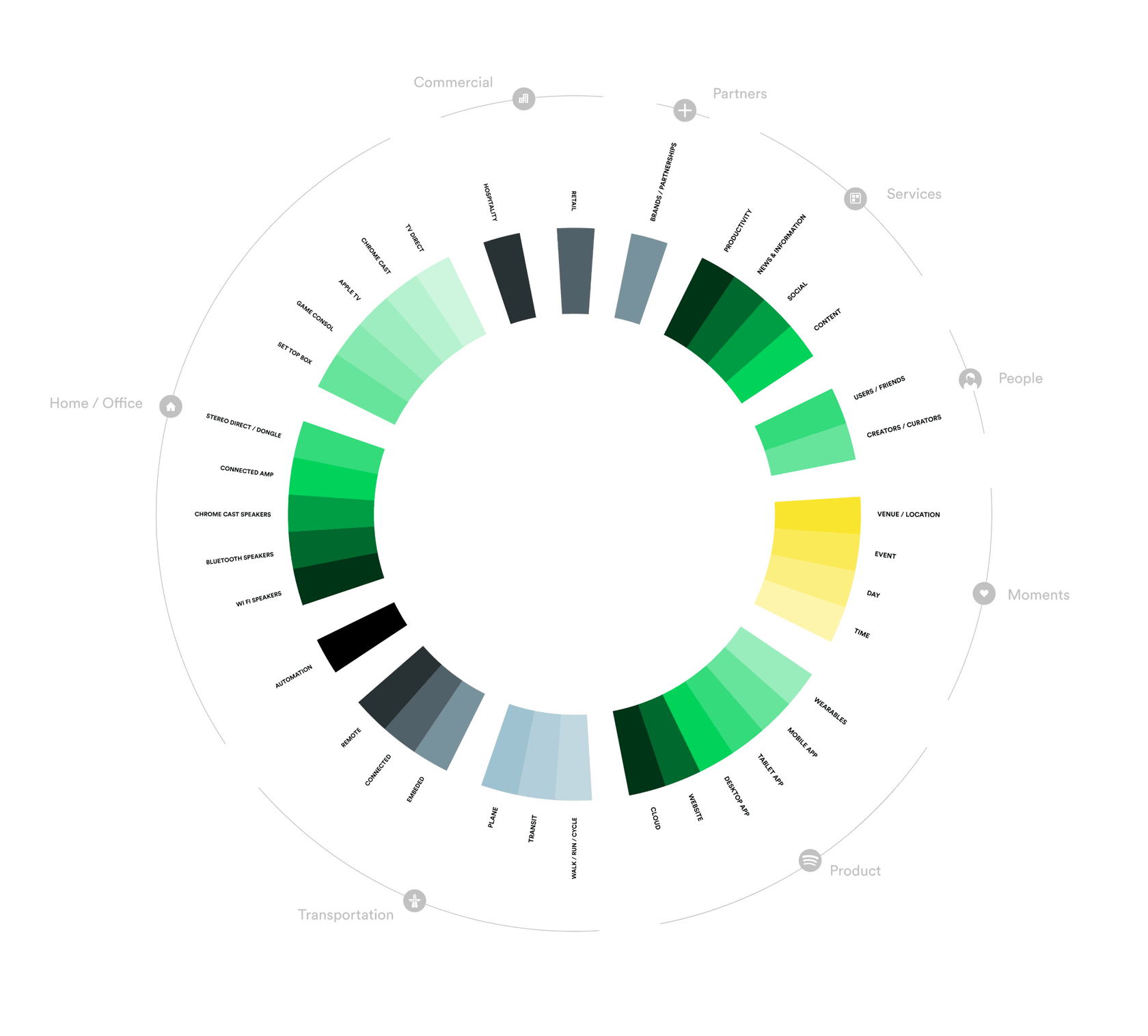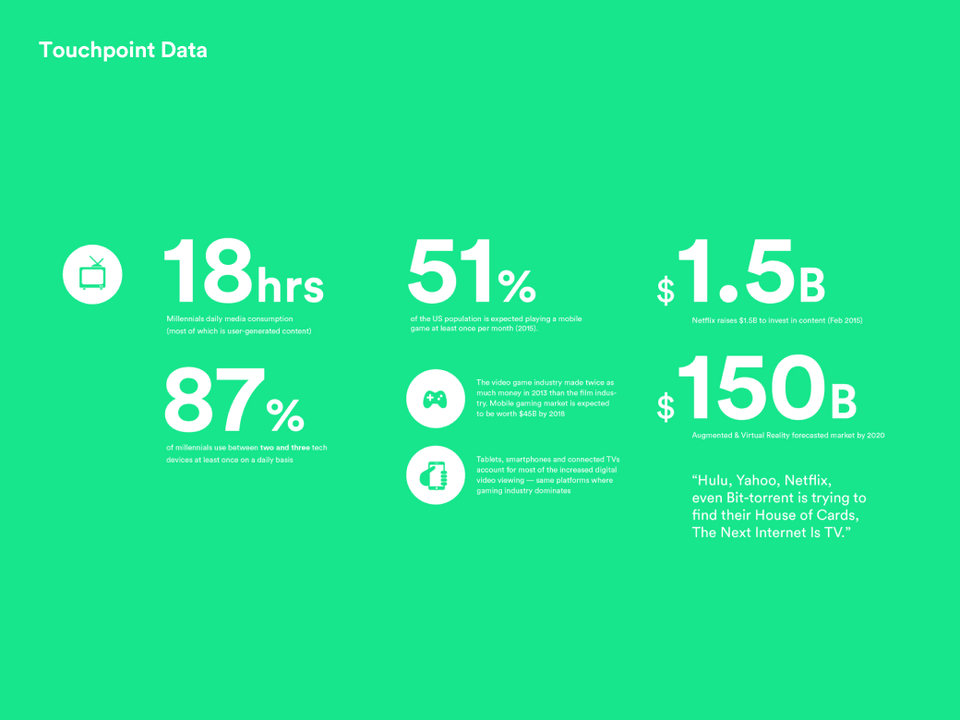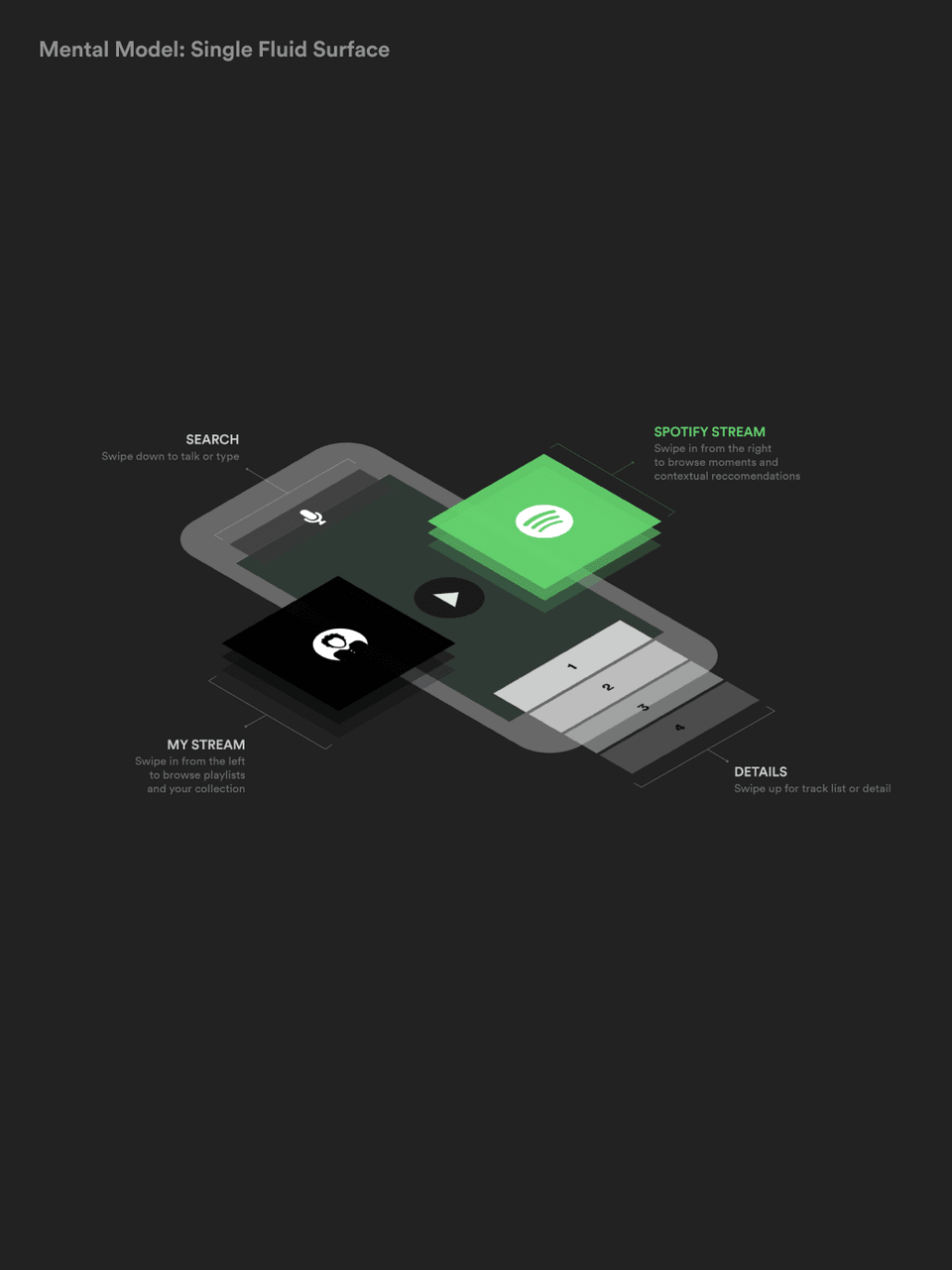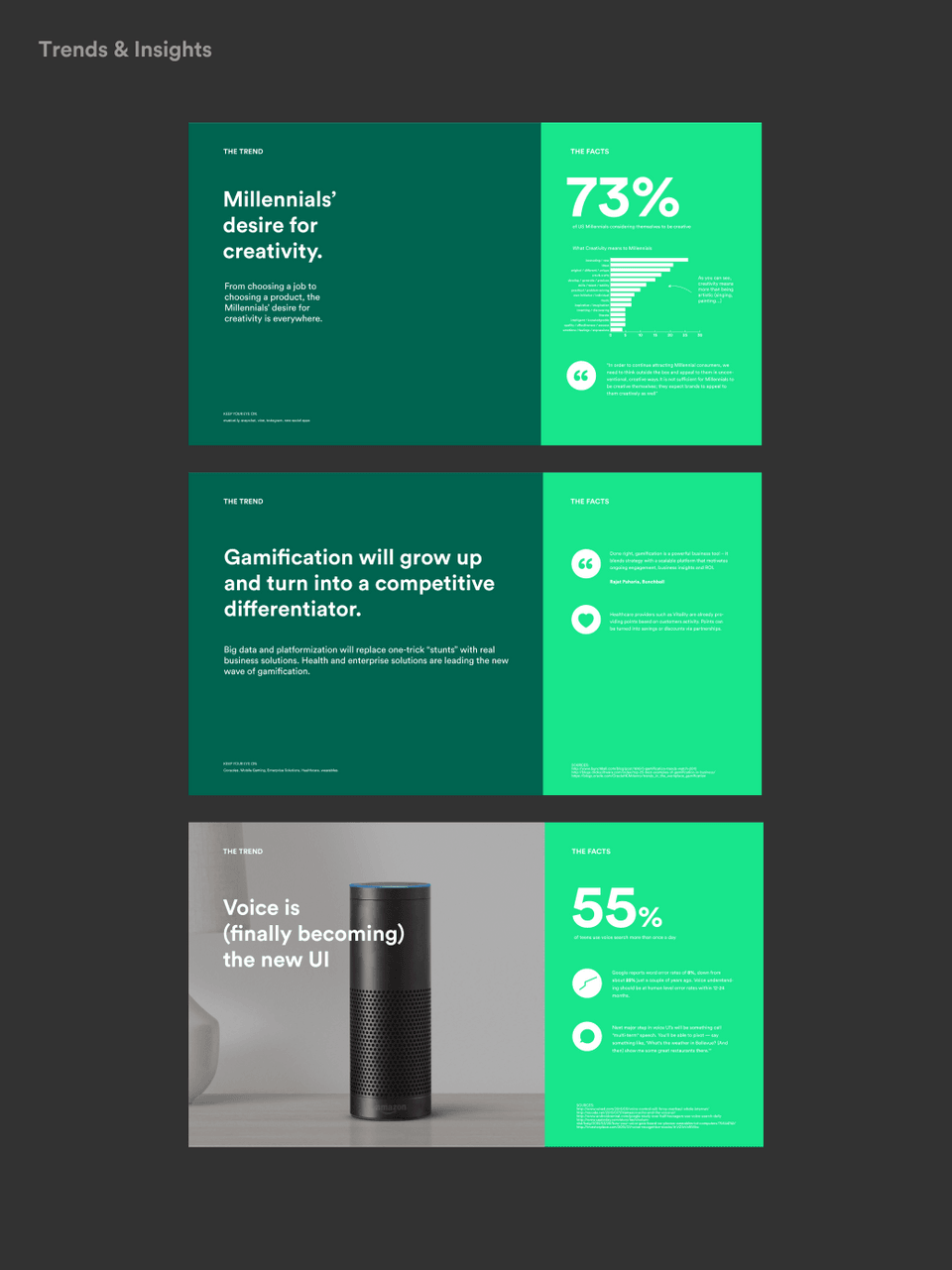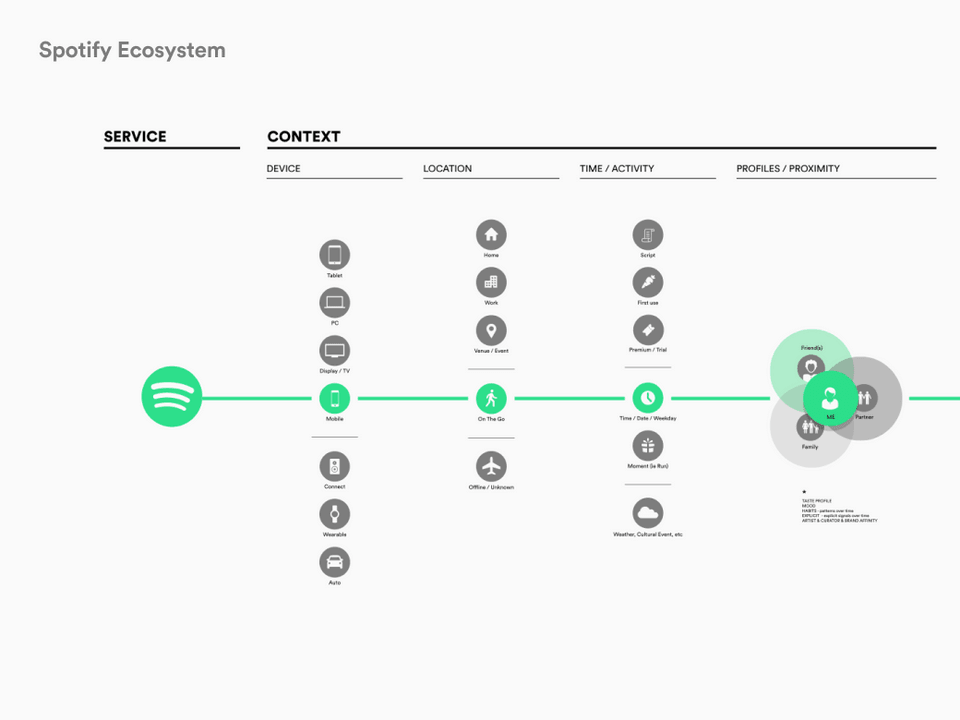 Greater awareness of users' habits and preferences allows Spotify to engage listeners at the right moment with relevant content.
Tie-ins with other brands and services open the door to tailored content and experiences created by partners.
---
A sound for every moment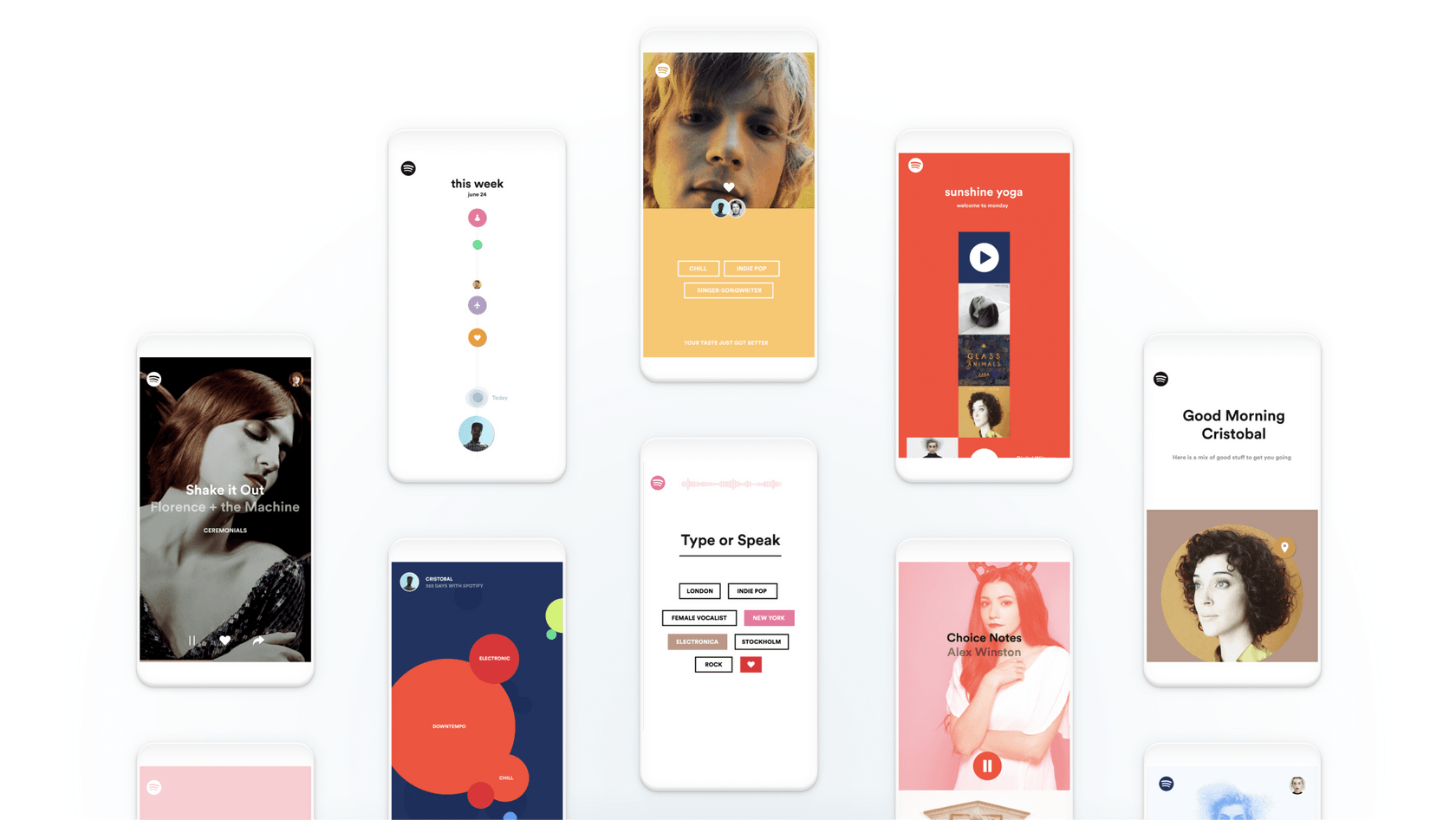 The new user experience model blends curated content with personal timelines to create perfect soundtracks for everything from daily routines to big life events. 
---
Expertise
Product strategy / Trends & Insights / Envisioning / Ideation / UX design / Motion / Data visualization / Prototyping / Presentation